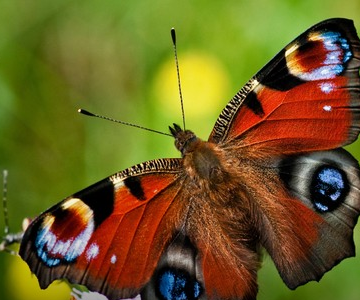 Aarhus University and the Partnership for European Environmental Research (PEER) invited researchers to Aarhus University on the October 3-4, 2013 in order to take stock of and assess the scientific progress towards tackling the grand environmental challenges, as specified in the Horizon 2020 challenge: Climate action, resource efficiency and raw materials. The main purpose of the conference was to identify knowledge gaps and future research needs within this challenge in Horizon 2020, and to deliver the collected advice of the conference to the European Commission.
The conference's scientific chair was BASE coordinator Dr. Hans Sanderson. In total the conference received more than twice the number of abstracts that could be accommodated within a two-day conference, and the selection committee had to choose between many high-quality abstracts. The resulting first detailed programme is now available for download here. All presentations from the event are available for download here.
BASE had a special session with 5 presentations presenting the state-of-the-art on BASE and adapation research. Besides these 5 platform presentations a series of other BASE presentations and posters were presented during the conference. Anil Markandyan (BC3) and BASE delivered a key-note presentation on uncertainties.
In total, BASE team members gave the following presentations:
Other key-notes included:
Anne Glover, Chief Scientific Advisor to the European Commission
Andrea Tilche, Head of Unit, DG Research, European Commission
Frans Berkhout, Amsterdam Global Change Institute
Roger Street, Technical Director, UKCIP, Environmental Change Institute, University of Oxford, BASE advisory board member
Peter Calow, Research Professor, University of Nebraska
Jean-Marc Bournigal, Director of Irstea (France), Chair of Partnership for European Environmental Research (PEER)
Hans Bruyninckx, Director of European Environment Agency (EEA)
Claus Stig Pedersen, Head of Sustainability Development, Novozymes
Sebastian Helgenberger, BOKU Centre for Global Change and Sustainability, University of Natural Resources and Life Sciences, Vienna
Date:
Thursday, October 3, 2013