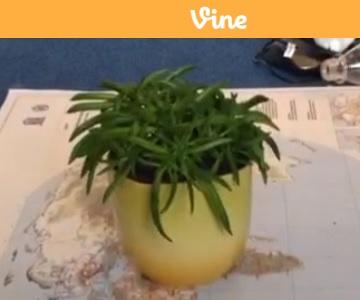 Climate change affects all of us! In December, more than 190 countries are meeting at the COP21 in Paris to discuss climate change.
We want to hear your voice… and see your video!
What does a world with climate change look like?
What changes will we see?
How will we adapt our lives and behaviour in this new world?
Share your thoughts with us!
make a video on Vine, use the hashtag #MyClimateVision in the caption and share it on Twitter and Facebook  
Start date: 30 November, 2015
End date: 31 January, 2016
The best five videos will be selected by a panel of experts on the basis of originality and number of likes. The top entries will be included in a video compilation to be screened at the Adaptation Future2016 conference in Rotterdam and entrants awarded a BASE Climate Adaptation goody bag!
The #MyClimateVision initiative has been conceived in the context of the BASE project. The BASE project has received funding from the European Union's Seventh Framework Programme for research, technological development and demonstration under Grant Agreement No. 308337 (Project BASE). This initiative is the sole responsibility of BASE and can in no way be taken to reflect the views of the European Union.