Partner profiles
BASE Partners
The expertise of the BASE consortium is truly interdisciplinary. BASE partners have strong backgrounds in research on climate scenarios, impacts, vulnerabilities and risks. In addition, the consortium has a wealth of expertise in applied policy and economic analysis and the development of effective adaptation strategies and measures.
The BASE consortium includes experts from across the regions of Europe. These partners are familiar with a wide variety of climatic impacts and challenges as well as assessing the costs and benefits of different adaptation strategies. This expertise is at national and local level, where several members of the consortium are involved in the drafting and providing advice for national adaptation strategies. In addition, partners contribute to this work at a European level through projects such as CIRCLE and work for the European Environment Agency Topic Center on Adaptation to Climate Change.
A particular asset of the consortium is the strong focus in embedding the advances made with stakeholders and in the scientific community. All partners in BASE have a long record as well as the sincere mission and ambition to increase the knowledge base to understand the societal implications of climate change and adaptation.
---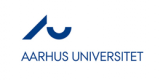 Aarhus University (AU) is coordinating BASE and is therefore responsible for the legal, financial, reporting, and overall relations to the EC. AU is moreover, responsible for the sound implementation and execution of BASE.
AU will moreover contribute to:
The policy analysis of adaptation strategies
The development of economic assessments
The design of BASE case study methodology
AU will contribute to a case study on Copenhagen and rural/agricultural sectors in Denmark
AU will contribute to the integrated modeling of case results
The policy advisory process,
As well as contribute to the dissemination activities – especially in relation to the EC

BC3 is an excellence research centre created in 2008 with the goal of contributing to knowledge on the causes and impacts of climate change, as well as drive advancements in high level research on these issues. BC3 aims to contribute to solve this great challenge from the Basque Country, summing up efforts with other centres in the world, collaborating towards this ambitious goal.
In the BASE project, BC3 is involved in
the evaluation of the adaptation under uncertainty, contributing to prioritize adaptation in the sectors of agriculture/water and health
case studies on agriculture/water, ecosystem services and health, including some field work
the evaluation of impacts, costs and benefits of climate adaptation
the analysis of strategies for enhancing policy coherence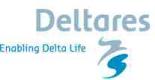 Deltares is an independent, institute for applied research in the field of water, subsurface and infrastructure. Throughout the world, we work on smart solutions, innovations and applications for people, environment and society. Our main focus is on deltas, coastal regions and river basins. Managing these densely populated and vulnerable areas is complex, which is why we work closely with governments, businesses, other research institutes and universities at home and abroad. Our motto is Enabling Delta Life. As an applied research institute, the success of Deltares can be measured in the extent to which our expert knowledge can be used in and for society. For Deltares the quality of our expertise and advice is foremost. Knowledge is our core business. All contracts and projects, whether financed privately or from strategic research budgets, contribute to the consolidation of our knowledge base. Furthermore, we believe in openness and transparency, as is evident from the free availability of our software and models. Open source works, is our firm conviction. Deltares employs over 800 people and is based in Delft and Utrecht.
---

Ecologic Institute is an independent, private not-for-profit think tank for applied environmental research, policy analysis and consultancy founded in 1995. Ecologic Institute has built a reputation for excellence in transdisciplinary and policy-relevant research. Through its participation in large-scale international collaborations, Ecologic Institute increases the relevance of its project results and improves communication among scientists, policymakers and the public. Ecologic Institute's web and events teams ensure emphasis is placed on stakeholder participation and wide-scale dissemination of research results.
Within BASE, Ecologic Institute leads the uptake, transfer and dissemination of the knowledge produced by BASE and engagement with stakeholders on the impacts, costs and benefits of adaptation. Ecologic Institute is also involved in reviewing adaptation experiences and effectiveness of policy measures in Europe and beyond.

The Euro-Mediterranean Center on Climate Change is a non-profit research institution established in 2005, which benefits from the long applied research experience of its six consortium members. CMCC was founded with the main goal of establishing a center of excellence focused on the integrated study of climate change, managing and promoting scientific and applied activities in the field of international and multidisciplinary climate change research. CMCC represents an institutional point of reference for national and international decision makers, public institutions, as well as private and public companies seeking technical-scientific support.
CMCC collaborates with experienced scientists, economists, and technicians, which work together in order to provide full analyses of climate impacts on various systems such as agriculture, ecosystems, coasts, water resources, health, and economics. CMCC also supports policymakers in setting and assessing costs, mitigation, and adaptation policies. The workflow within the CMCC network fosters the integration of technological resources and skills needed to develop a global and extensive approach to climate research including: mathematics, physics, economics and computer science. Within BASE, CMCC will:
Develop a top-down assessment of adaptation policies at the EU level, will develop a case study on urban adaptation to sea-level rise
Support the linkage to the EU Adaptation Clearing House Mechanism (now termed EU Climate Adaptation Platform -CLIMATE-ADAPT)
Primarily contribute to WP3 and WP6.

SYKE is a Governmental R&D-centre with a staff of about 650. SYKE carries out research and provides regional, national and international expert services, and monitors and makes scenarios on the state of the environment in Finland, including a real time system for flood forecasting. SYKE contributed to Finland's National Strategy for Adaptation to Climate Change and participates actively in providing the knowledge base for its implementation. Approaches used and developed by SYKE include stakeholder based multi-criteria decision analysis (MCDA) for water management, economic analysis of adaptation and flood hazard maps and systems for stakeholder engagement in a unique "Lakewiki" system.
In BASE, SYKE leads WP2 (policy analysis/economic analysis) and participates in WP4-WP5 (case studies of adaptation at catchment and national scale) as well as the policy coherence analysis in WP7.
 

FFCUL is a private non-profit organization, created in 1993 to provide the Faculty of Sciences (FCUL) with financial/administrative R&D management. FCUL acts as a third party in all R&D projects based on a scientific agreement in force since FFCUL's establishment.
FFCUL contribute significantly to the case studies in WP4; WP5 and WP6. FFCUL is the front institution for a large Portuguese scientific collaboration of multiple research groups, with more than 400 on-going national and international projects. FFCUL integrates the following organisations participating in BASE:
SIM (Laboratory for Systems, Instrumentation and Modelling in Science and Technology for Space and the Environment) is a research centre established in 2005. It hosts the CCIAM research group (Climate Change Integrated Analysis and Modelling) and has around 40 permanent researchers and 13 postgraduate students engaged in several national (10) and international (6) projects in different scientific areas (including Climate Adaptation);
ICS (Institute of Social Sciences) is an Associated State Laboratory devoted to research and advanced training in social sciences focusing on contemporary societies, namely: i) formation of the contemporary world; ii) the study of citizenship and democratic institutions; iii) sustainability, environment, risk and space; iv) social changes; v) individual action in family, lifestyles and schooling; vi) identity, migration and religion.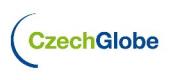 CzechGlobe contributes to:
Identify and evaluate multi-sectorial case studies on climate adaptation in the Czech Republic in order to gain bottom-up lessons on the planning, implementation, impacts, costs and benefits and implementation of adaptation measures in various sectors (water, biodiversity and ecosystem services, agriculture).
Quantitative and qualitative analysis of adaptation priorities in key social, economic and environmental contexts
Sectoral assessments of adaptation potentials, costs and benefits
Identify strategies for improving adaptation policy coherence and effectiveness at the EU and national level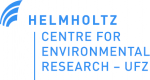 The Helmholtz Centre for Environmental Research was established in 1991 as the first centre in the Helmholtz Association to be exclusively devoted to environmental research in both natural and social sciences.UFZ is highly experienced in the coordination and collaboration in major national and international research projects. Regarding vulnerability, capacity, resilience and costs, these include e.g. CONHAZ, CapHaz-Net, emBRACE, CATALYST, and CLUVA. Concerning policy integration, projects comprehend, for instance, SynKon, POLICYMIX, KNEU, and SPIRAL.
It is also partner of the PEER network; and of the European Topic Centre on Climate Change Impacts, Vulnerability and Adaptation (ETC/CCA). The UFZ further forms part of the Helmholtz Climate Initiative REKLIM and of the German network of regional climate offices.
In BASE, UFZ leads:
Analysis of knowledge use and policy integration
Assessment of impacts, costs, benefits and effectiveness of adaptation strategies and measures
Case study for the urban area Jena
UFZ: also contributes to:
Criteria development for evaluating adaptation measures
Implementation analysis of developed adaptation strategies and measures
Development of a data requirements for up-scaling and modelling
Quantification and assessment of costs and benefits of climate adaptation pathways, their effectiveness and impacts
Analysis of adaptation policy development
Guidance for improving policy coherence, effectiveness, and implementation
Communication, dissemination, stakeholder engagement as well as science-policy dialogue

ISPRA - Italian National Institute for Environmental Protection and Research
ISPRA co-leads:
Identify relevant policy areas for adaptation programs
Explore how adaptation can be integrated into these policies

Analysis of potential synergies and conflicts may exist or arise between these policy areas and the adaptation policy
Analysis of policy appraisal tools

A guidance: describe how to model processes and select criteria for mapping interactions between climate change adaptation strategies and other sectoral policies in terms of coherence and integration
ISPRA also contributes to:
develop the case studies' analysis
develop the integration between top-down models and bottom-up analysis

The DBT is the parliamentary technology assessment institution of Denmark. It is an independent, non-profit, common good, corporative foundation SME, committed to technology assessment, foresight, knowledge-based decision-making, parliamentary advisory activities on science, technology and innovation, collaborative democracy and methodological research. The DBT works with a local, regional, national, as well as international perspective. It is specialised into interactive methodologies, involving trans-disciplinary research, stakeholder involvement, citizen participation, political deliberation and advice, and public communication. Especially in the domain of stakeholder and citizen consultation, connected to policy analysis, the DBT aims at being at the forefront of praxis, and it is internationally recognized for its development of methods for stakeholder and citizen participation in policy forming and decision-making processes.
The DBT will:
Contribute to the design of the BASE case study methodology, with special focus on the use of participatory and deliberative methods
Make a case study in Copenhagen, with particular focus on adaptation to heavy precipitation
Contribute to the development of adaptation policy guidelines for EU and national policymakers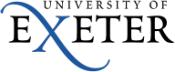 Exeter is a top UK university which combines world leading research with very high levels of student satisfaction. Exeter is ranked 10th out of more than 100 UK universities in the Times league table and is one of the top 200 universities in the world according to the Times Higher Education's World University Rankings. Exeter's climate change and sustainable futures strategy brings together leading research experts from wide-ranging disciplines across the University to understand the many and various factors that contribute to climate change and to develop solutions. In addition, Exeter is home to the Environment and Sustainability Institute which is a £30 million interdisciplinary centre leading cutting-edge research into solutions to problems of environmental change.
University of Leeds is one of the largest research universities in the UK and ranked among the top 100 universities worldwide. The School of Earth and Environment and the School of Civil Engineering in Leeds are leading academic organisations in their respective fields in the United Kingdom, and have substantial experience and expertise from research on climate change adaptation and resilient infrastructure. The School of Earth and Environment hosts for example the National Centre for Atmospheric Research (NCAS) and the Centre for Climate Change Economics and Policy (CCCEP).
University of Leeds leads:
the development of a shared case study methodology;
the development of economic up-scaling approach.
University of Leeds also contributes:
a case study on adaptation to climate change  in the Leeds City Region;
 to research on knowledge production and use on adaptation
to top-down research on costs and benefits of climate change and upscaling of case study results

UPM will develop models for agriculture and water resources adaptation policy and wide scale economic assessment and will test the models with the empirical data derived from the Iberian Peninsula case study.
UPM will collaborate with the BASE teams in the key issue of prioritization of adaptation measures and policies. The research contributions will include:
Understanding adaptation challenges by evaluating integrated impacts. This is addressed by modeling the
Understanding local realities and the barriers and incentives.
Understanding adaptation in economic grounds as a component of understanding the implementation of measures.